Viking
The viking tribe have been forgotten from Blenhaim for a long time. They have kept Tertis' sealing calmly and their life within the deep places of Recko mountain range called as the tomb of dragons. However, when the evilness of Neper which stole Hermes cause the crack of the sealing, they stands up into the worlds to keep their mission. The long history of the viking tribe finally revealed from shadow. the huge darkness is in the way of them, but if they don't let their two-handed battle axe away, no adversity unable to defeat will be in their way.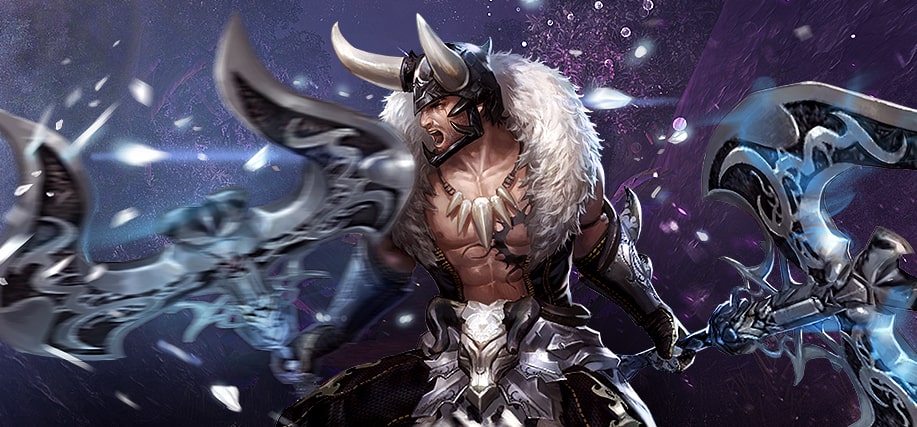 Viking
The fighter has skills for rapid attack speed using two-handed battle axe and freezing ability triggered by enchanted frost stigma.
Ability Option
Attack
Defense
Mobility
Difficulty
Iconic Skills
Enemy blender

go backward with a spin slash and forward with quick slash. You will penetrate into enemies and give huge damage to them.
Gyro blade

spin rapidly like a top to knock or push the enemies down.
Rupture swing

blow enemies away with a powerful swing making muscle torn. You can give damage to even the enemy being down.